By | January 5, 2009
Recently, I read a post by Dr. Scott McLeod at Dangerously Irrelevant on destructive and ineffective consultants.  I found his post to be a refreshing take on the racket that can be consultants in the school system.  While there are plenty of great consultants with much to offer, there's a whole industry of soundbyte educational shills using the system to its detriment.  One consultant who he had special distaste for is Ruby Payne, a consultant who promotes her beliefs about poverty and how to address it in the classroom.  I don't really know her work, although she's infamous for her assumptions about poor people.
After responding to his post I found myself in a discussion with another commenter and getting clearer about my views on poverty and how to help students who are struggling with poverty.  It was the commenter's contention that the why of poverty is more important than the what of poverty, and that society is deliberately keeping poor people poor.  It seemed to me to be a distraction from the main issue of how to help poor students become successful.  WHY to me seems like an axe to grind, a meaningless exercise (for the educator) in the blame game.   The important thing for the educator is WHAT barriers to success do students bring with them into their experience in the classroom and HOW can we assist them in removing those barriers?  My response to his comments follow.  I think it begins to get at what I think is important in educating the poor and why we do it so terribly.
I appreciate your concern for the social causes of poverty. I disagree with your conclusion that "we as a society are purposely (re)creating it." Focusing on the WHY rather than on the WHAT is actually one sure way to reinforce poverty. It distracts from our mandate as educators, which is to educate and to create opportunity. Our job, as educators, is neither to indict nor excuse maladjustment. Whether we feel badly for children in poverty, whether we think it their fault or ours, whether we think that we should feel a measure of social guilt is irrelevant. Our purpose is to socialize and educate children for success. When that means resocializing because the socialization that the child has received is inadequate, then resocialize… and don't waste any time about it. The people who can't do that, should remove themselves from the classroom and school system. They provide better service elsewhere. Sociologists and policy wonks may spend as much time as they like bemoaning society for failing poor people. The educator has a more immediate job… not failing them
Topics: education, philosphy | No Comments »
By audhill | September 6, 2008
Thanks to my husband, who is always searching and finding cool things on the net. At first, he sent me looking to FreeMind from SourceForge for a cool mindmapping tool. It was an easy to use tool for brainstorming and organizing ideas. And, I would have passed it on to my students, But… WAIT…. just as I'm playing with it, my husband says… forget that tool… There's a better one: MindMeister.
What's better about MindMeister? Well, it's an online mindmapping tool, which means that you can share it and work on it as a team… and you can export to FreeMind or Mindmanager.. or to a pdf, jpg, gif. The text can be put into any texting software. The free version doesn't have the utility of the PayFor… but it's only $4 a month for premium (or $3 a month for a team tool that has more utility) what's up with that? Hey… here's more stuff, but you'll have to pay us less. Um… okay.
And I can export MindMeister into my blog or webpage, use a subdomain, prepopulate the friends list (with all my students) and administer for my team from a backend page.
Topics: edtech | No Comments »
By audhill | August 23, 2008
Relevance has a positive connotation… or it used to. But, since I've been in the educational field, it's lost more than just a little bit of its shine. For me, it's real flaw is that it descends to the level of educational jargon. What about when we're playing to our students' idea of relevance? It seems to me that there's a place for meeting our students where they are… (as the jargon goes) and what is relevant to them should have a place, at least in context. However, relevance is not necessarily as educational as it is successful. When we use student interests to get student attention, we are, often as not, playing into interests that have been defined by Madison Avenue. We get their attention, but to what end? Like the name brand sneaker, we become inadvertent advertisers for products and posturing. And our students end up with a 24-7 diet of pop culture.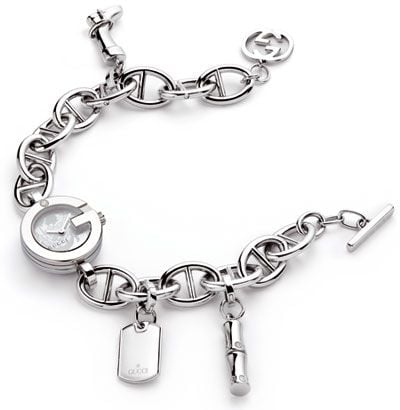 Do we owe our students a broader context than which brand to buy, which Spear had whose baby or whether 50 is better than Kanye? Or even which technology toy is better? My students want to write about being rappers and athletes. They want to write about their cellphones, their sneakers, their gucci, prada, babyPhat. And sometimes I let them. But, what about when I let their fear and inertia convince me that they aren't able to do anything else? I'm not opposed pop culture in the classroom now and then. Sometimes it works and certainly I've used it, but it isn't the vital diet. How can we raise lifelong learners who can think for themselves when in our efforts we never miss an opportunity to cooperate with an acquisitive culture that encourages them to define themselves in terms of the products they own?
In a fast paced, wonderbread culture, education IS a more difficult proposition, but it doesn't make it less necessary. Much of what our students need they do not define as relevant. And, much that they find relevant is received and matched to industry's desire to make a buck off of them.
Topics: education, leadership | No Comments »
By audhill | August 23, 2008
Let's just say it like it is, shall we? Civilization is about division of labor and someone must perform the tasks that no one wants. Realistically, society can't afford for every child to work in the field of their dreams. There must be people who take out the garbage, balance the books, make the roads, flip the burgers, clean the bedpans so that others will be free to do the other more self fulfilling tasks.
We live in a class based society that gives lip service to social mobility, but has need of workers who will work from the stations they were born to (unless by some greatness of spirit, they rise above it). I don't think there's a soft centered, cooperative, we all get there together, Kumbaya way out. Not if we still want flushing toilets, roadways, hospitals, pension plans and fresh food in our supermarkets.
We do not have a meritocracy (which, if we had equal access, I could get behind), but a machine bent on keeping social order while providing a level of literacy that keeps the machine efficient. The culture war in the public schools is about whose children should get what's left of the goodies after the children of the wealthy take theirs. The struggle that rules the educational system is not No Child Left Behind, because when you put it in real terms, someone's child does get left behind. And everybody knows it. In fact, if no child was left behind there'd be no one to do the manual labor that keeps the society running.
Whose children will tote garbage and key in numbers? Whose children will photograph undersea worlds, break records and run governments? The just way would be meritocracy in which all children got the same access and faced the same consequences for success and failure. But no rich man will allow his son to tote the garbage, and, among the rest of us… we don't like the idea that anyone will be limited. We feel badly for the child who is not able or whose parents limit their potential (with equal parts of love and ignorance). We hate that less money doesn't just mean less stuff, but fewer experiences and less life. And we don't know what to do about it. We pretend that there's a world out there in which all children actualize themselves and the garbage STILL gets picked up.
My job is to give my students the best shot possible in whatever small way I can and the best tools for determining what is in their best interests.  I'm not sure what else there is.
Topics: philosphy, Uncategorized | No Comments »
By audhill | August 11, 2008
I found WikiMindMaps a while back. It's a useful way to sort for information and teach researching and organizing skills. It might also be useful for identifying key words for a google search.
I linked it with the term digital native… mainly because the wikipedia entry for digital native includes the only contribution I've ever made to wikipedia… that being a paragraph detailing debatable points surrounding the term (which, agreeing with myself, is more than just a little broad brush) I quote it here:
Not everyone agrees with the language and underlying assumptions of the digital native, particularly as it pertains to the concept of their differentiation. There are many reasonable arguments against this differentiation. It suggests a fluidity with technology that not all children and young adults have, and a corresponding awkwardness with technology that not all older adults have. It entirely ignores the fact that the digital universe was conceived of and created by digital immigrants. Finally, in its application, the concept of the digital native preferences technological users as having a special status as it relates to technology because they use it, which glosses over the significant differences between technology users and technology creators.
Topics: edtech | No Comments »
By audhill | August 8, 2008
Yesterday I wrote about how focus on the right answer can be limiting. Here are some of the principles that I use to drive my instruction.
First Principle: There is often more than one right answer and more than one way to get to a right answer. Depending on the kind of answers we're looking for, your answer can be right even when it is different from mine. This means: go out and find your answer… but don't forget to use the second principle
Second Principle: Your answers are as right as your ability to back them up. If you can back your assertions up with compelling and persuasive evidence, you can use them. That means: do your research, find your evidence, make your argument, let the chips fall where they may.
Third Principle: Real thinkers think. Grade grubbers grub. The grade you get is the grade you earned. A grade is an assessment of what was learned. Use the grade you get to inform your actions for the next go round. That being said, if you think I assessed you incorrectly, make your case (refer back to the second principle)
Fourth Principle: Even in circumstances where there is one right answer, the process by which you get to your answer (right or not) is often more useful than the answer itself. Yes, I mean this.
How important is the right answer? It's important. It's not very useful to NASA if they don't get the right answer on the cold weather capabilities of their ORings, but the process of getting to the right answer does include failure (hopefully, not as spectacularly disasterous as the Challenger's). As a former art teacher of mine put it, "You have to be willing to do bad work if you ever want to do good work." The dilemma of the artist is that as they develop their standard of excellence moves in front of their ability. So they develop an educated eye long before they develop the ability to master their art. Thus, they must be willing to do bad work and do it faithfully every day if they ever want to approach the standard they hope to achieve.
Randy Pausch also put it very well. Most of what we learn we learn indirectly or by what he calls "head fake." He says, " we send out kids out to learn football or soccer or swimming or whatever it is… we actually don't want our kids to learn football… we send our kids out to learn more important things… teamwork,sportsmanship, perseverence… and you should keep your eye out for them, because they're everywhere."
When we teach our students that getting the right answer is the only measure of success, then anything but the "right answer" is failure. And failure is unacceptable. When we teach them that everything other than the right answer is failure, they find it hard to learn those other more subtle lessons. They're too focused on the superficial learning. In the case of the artist or the athlete or the person, the guts it takes to get there IS the lesson.
Topics: education, philosphy | No Comments »
By audhill | August 7, 2008
More cool stuff I found on How to Split an Atom. A reminder that preparing students for the work world is an essential task… and a form of betrayal.
Topics: funstuff, mixed media | No Comments »
By audhill | August 7, 2008
I've found a great blog called How to Split an Atom. That's where I heard about Tianamo, a cool new visual tool for searching for data and explore relevance. (youtube video follows) But there's much more than that over there. It's my new favorite blog. Go check it out.
Topics: design, edtech | No Comments »
By audhill | August 7, 2008
Topics: for fun | No Comments »
By audhill | August 7, 2008
One of the new goals I am setting for myself (in blogs and in life) is to seek out areas of agreement with others as well as areas of disagreement. I'm very good at being the devil's advocate, and so I usually will respond when I disagree, but I'm thinking lately that it wouldn't hurt me one bit to respond to agreements, to find areas of accord. Of course, not bandwagon agreements where we all just say yay, but genuine agreements that I feel I can add to. So, thanks to Dr. Scott McLeod for This post on which to practice finding my agreements. And I couldn't agree more.
I'm not one of those people who think that right answers are irrelevant and that trying or the process is always more important. It's just that being focused on right answers can get in the way. Thinking that there is always one right answer is a problem for a thinker or a scientist. It limits development to a finite goal and inquiry to the achievement of that goal,which is often preliminary or partial. And, in seeking the finite, we mistake having the right answer for better possessions, like intellectual inquiry, ingenuity, creative problem solving, and deeper understanding. Read the rest of this entry »
Topics: education | No Comments »
« Previous Entries